Lal Associates offers Chartered Engineer services from 1996 onwards. Er. Suresh Lal SD has been appointed as a Chartered Engineer by the largest professional body of India, The Institution of Engineers (I) having its headquarters in Calcutta incorporated by Royal Charter-1935.
We issue the certificates to the public to produce it before the Government, Semi-government, financial institutions and Courts.
Till now we feature issued 1000s of specified certificates and are solace continuing. It's a boastful favor to someone that the certificates issued so far have not been questioned or challenged by anyone. The certificates are state issued genuinely and professionally by keeping professional ethics.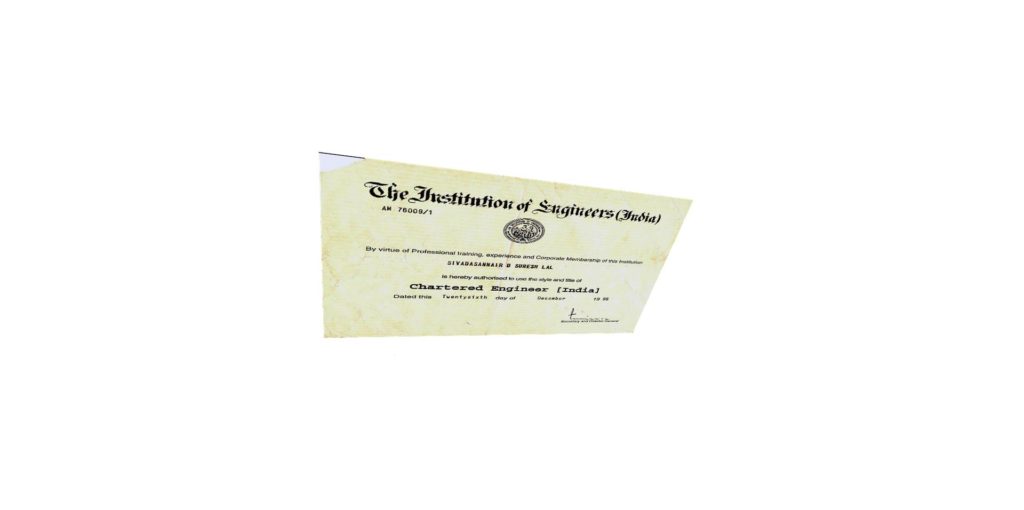 We offer the following services:
Stage Certificate and completion certificate of construction projects
Valuation certificate to produce before the Sub Registrar for the property stamp duty purposes
Building stability certificates
Strong Room stability/Fitness certificates
Quantity Surveying and Certified Estimation for Banks and financial institutions
Certificates for Special Economic Zones for the rebate in Taxes.