Construction Quality related Process & Reports
We provide QA / QC services for our Partner firms. This service is mainly used by companies to understand the opinions of third parties about the work performed by contractors.
Based on this, contract documents and IS codes are taken into account, and opinions are provided or are provided in a standard format.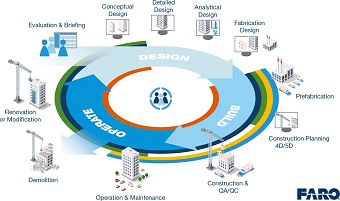 Quality Report (Confidential Reports)
Review the relevant work and correctly submit confidential reports to the owners. Our experienced engineers are experts in this task. These services can also be used by individuals who are constructing the buildings through a contractor or a contracting firm.
Using this document, you can ask the contractor to improve the work. This is a great tool used by many customers.
2. QA- Quality Assurance – Implementation
Quality Assurance is a set of procedures that must be followed to maintain expected quality. We help contractors formulate Quality Assurance procedures through quality guidelines.
We train company engineers to use them. Otherwise, our qualified engineers will do the same. The documentation of the QA related works is very important.

The current contractor's quality assurance policy or quality assurance policy is very important to get a good contract. Even small businesses need to follow this policy in order to survive in new markets.
Standard Operating Procedure (SOP) must be strictly applied within the company to achieve the best quality work for the company.
3) QC – Quality Control
Quality control is the process of implementing a Quality Assurance process in this area. This can be done through our engineer or an engineer of a contracting company. Documentation also plays an important role here. Strict adherence to quality control measures will definitely improve the quality of construction.
4) Quality Audit
Lal Associates deploys a team of experienced Quality Engineers in projects. They apply quality management techniques under guidance of our Senior Management, to review the construction activities and report risks and defects and recommend improvement in quality wherever it is below acceptable norms. Following are the details:
Giving training to the staffs/engineers of the Organization to change their attitude towards Quality
Prepare a Quality Manual for the site.
Study Contract Documents, Technical Specifications, Tender Documents & GFC drawings.
Audit, verify & certify quality of work already done at site w.r.t BOQ, IS Codes, Technical specifications given by the architect in the tender documents & GFC drawings.
Advise site team on remedial measures to be taken after consulting respective consultants.
Review Quality & Make of input materials – cement, steel, aggregates, sand, concrete and others – from challans, site test reports, external test reports, manufacturer's certification etc.
Review material testing reports with respect to IS codes and standards, propose procedural corrections, if any.